For me the AM 95 helmet
http://www.softaireinsatzkommando.de/resources/h-Helm+$280$29.JPG
FAMAS Felin
CZ EVO 3
Too many to list. Hard to think of the ones I'd want off the top of my head.
Czechia, too. Like the CZ EVO 3. Some company should cover Czech figures or weapon sets.
And who can forget the PP-19-01 Vityaz with Zenitco addons. For all the Russian figures we've had they still haven't branched out too far in the weapon line.
Pretty much on par with the EVO-3
Nice stuff guys. That Zenitco Vityaz is sick. I wouldn't mind seeing the AK-12.
The AK-12 was approved for military use along with the AK-15, AEK-971, and AEK-973. Gives some hope you may see it eventually.
AK-15
AEK-971
AEK-973
While we are on a Russian tangent, from a technical point of view the AK-107 looks very impressive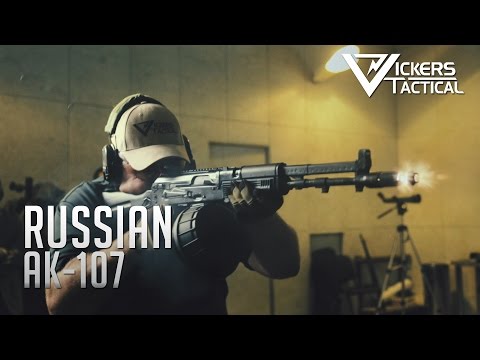 I've been wanting this for a long time. I believe Dragon or BBI made it but I'm sure DAM, SS or ES would make a far superior one.
We all pretty much agree on Russian stuff
Just scrolled up the page and saw the EVO 3 and Bren 805 again. Makes me wanna see a Czech soldier or police release soon.
That's a great vid. Watch Larry's channel all the time. Like I said, he is the man.
I'd like to see a Ruger 10-22 done, which could be converted, or even done in the suppressed Israeli version as well. I'm guessing the "tactical" SR-22 would sell, but I like the classic lines of the original.
We have seen two Israelis so far, but both with Tavor. Some variation would be nice.
Also these came to my mind. The Galil MAR exists, but in very bad quality. The Micro Tavor I don't think so.
Funnily enough this popped up on my timeline today.
I recall that Wesley Jacoby made one, and they should be fairly doable with plastruct material, but DAM-type 1:6 Russian KS-23 shotguns would make my toes curl.
Maybe you are lucky soon. Let's see what they do with their next Russian.
Shotguns look great by the way.
Yeah, I am a lifelong fan of scatterguns, they have a lot of utility. Leave it to the Russians to come up with a brute of a tactical shotgun, that employs at hand material.